GET THE BEST WOODWORKING ADVICE ANY WAY YOU WANT IT!

Popular Woodworking is now available in print or digital, or get both at a great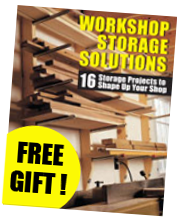 rate! Plus, subscribe today and you'll receive our Workshop Storage
Solution Guide as a free gift. Simply fill in the form below and you're on your way to becoming an expert woodworker.

MONEY-BACK GUARANTEE If for any reason at any time you wish to cancel your subscription, we will send a refund for all unmailed issues. If the Postal Service alerts us that your magazine is undeliverable, we have no further obligation unless we receive a corrected address within one year. Please allow 4-6 weeks for your issue to arrive in the mail.