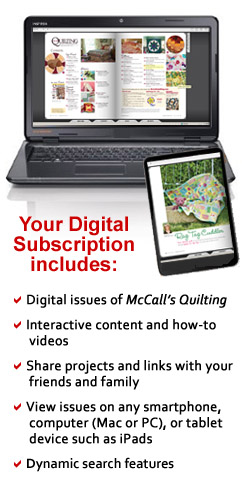 Want print issues as well?
Click here

YES! Please sign me up for a Digital Subscription to McCall's Quilting magazine for ONLY $13.98 - a savings of 61% OFF the newsstand price!
Plus, my 10 FREE Vintage Scrappy Quilt Patterns will be instantly available for me to download and use today.