Subscribe to Bridal Guide magazine and get our digital edition for iPad® and iPhone® for 12 months FREE!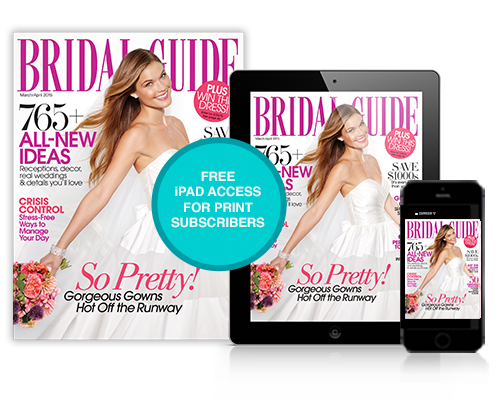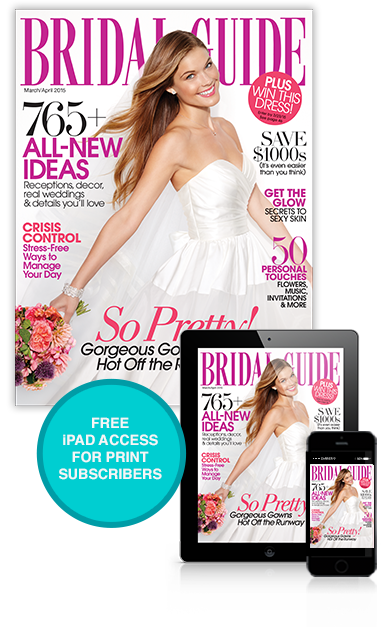 Already A Subscriber?
Access your FREE Bridal Guide magazine digital edition for iPad and iPhone immediately!
Gain Access Now
Please send me 12 months (6 issues) of Bridal Guide magazine at this special rate of $9.95. Plus, my print subscription will include free access to Bridal Guide magazine's digital edition for iPad and iPhone.
*Offer valid for U.S. and U.S. possessions.
MONEY-BACK GUARANTEE
If you are ever dissatisfied with your subscription for any reason, you may cancel and receive a full refund for all unmailed issues. Copyright Bridal Guide magazine. All Rights Reserved. Reproduction in whole or in part without permission is prohibited.